CRC-Déco est une entreprise générale de bâtiment spécialisée dans la rénovation et l'aménagement de l'intérieur, avec plus de 150 chantiers réalisés à Paris et en ile-de-France,
nous vous assurons la réception de votre chantier « clés en mains » dans le respect des différentes normes en vigueur et de votre cahier de charge et ce grâce à une équipe qui réunit des
hommes de talents et d'expérience dans le domaine de la rénovation complète d'appartements ou maisons - agencement de bureaux ou commerces......
etc avec un seul interlocuteur jusqu'à la réception des travaux tout en respectant le budget et le délais annoncé au préalable.
L'ensemble de nos travaux sont garantis et couverts par notre garantie décennale. Devis Gratuit sur demande.
N'hésitez pas à nous joindre pour obtenir un rendez-vous.
Nous joindre : 06 42 44 34 59
NB: Si votre demande de devis se fait par le formulaire, vos données personnelles sont détruits après traitement de la demande conformément aux règles RGPD.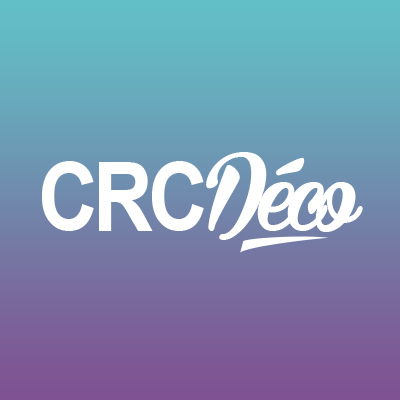 This morning started early. Straight out of bed, I had my large coffee supplemented with about 2 inches of half and half. I'm still following the high fat, high protein, lower carb, limited sugar, limited grain eating plan. Last night for dinner, I had roasted brussel sprouts, onions and bacon plus a hard boiled egg for dinner. I stopped eating around 6:30 and by 7 am the following morning, I was nicely fasted ie. no fats or sugars in my blood stream. The coffee and half and half was the only fuel source in my body. I laced on a pair of minimalist training shoes because it's good to go minimal once in a while to strengthen your feet. These shoes are freaking awesome and I don't know why I don't wear them more often. Wait, I do know…. My feet and ankles are pretty weak and whenever I wear these shoes, I go through a few days of stiffness and soreness before things start to feel better. I want to wear these at least once or twice a week for my shorter runs. Longer runs will continue in my regular old Brooks Glycerins which have better stability.
New Balance 101
I felt great today and had unlimited energy. I think part of it had to do with a good night's sleep the night before but I also think that the high fat diet is starting to take hold. I honestly felt like I could go on for another few miles but work was calling and I had to call it a day. The life of a sales rep is 24/7. Today's run was mostly on the trail that encircles Mills College in Oakland. It's a beautiful and secure campus that's smack dab in the middle of a fairly crappy neighborhood.
After the run, I had a hard boiled egg for the protein plus I made a kale smoothie with blueberries (great antioxidants), ginger (taste), coconut water (hydration), avocado (healthy fat) and chia seeds (good fats, protein, and fiber). I'm going to try and do some weight sessions this evening if time permits (update- I didn't have the time but it's ok). I feel the fitness really starting to come on again and it feels so good to sweat! This eating plan is a lot simpler to follow than I thought it would be. I really haven't had a craving for pasta or rice and I've been able to avoid all of the chips and sugary snacks / drinks that always seem to be in our kitchen. In terms of weight loss, I'm now down to about 193 and falling. I did a few longer runs this past week (8-9 miles each) and they are really helping my endurance. The key for me as usual is the heart rate monitor. Others might poo-poo this sort of training but for me, it really works. Keeping your HR down by running slower and with good form is the way to go plus it scorches fat. Less body fat = less weight = better running=more weight loss. >/p>
// ]]>
So here I am in week 14 and I've been fairly dedicated to my exercise routine. The smoothies have been going fairly well and I will typically try to work one into my daily eating plan although there have been a few times where temptation has stepped into the way. I haven't been that week however and have managed to stay away from delicacies such as this. I can only stare at this picture for less than 3 seconds before I have to look away.
The temptation is always there but I've been diligent about filling myself up with fruits, veggies and lots of protein and healthy fats. According to fueling your system with fats while, at the same time, avoiding sugars and grains is the way to go. I've been following his example for a little more than a week and I've been able to stay on target. Vinnie has a great podcast by the way. He can be a little crass but he does have good information and stories to share. Sure, there will be a few lapses once in a while. For instance, last night, we all went out to Sushi House in Alameda for my 10 year old daughter's birthday. Sashimi didn't appeal to me, especially since there was rice everywhere. Therefore, I indulged in a few rolls. Did I feel guilty? Not really. You've got to allow for some flexibility once in a while in order to keep yourself sane.
The high fat thing that Vinnie talks about is a new concept to me. I've been buying goos, gels, and Gatorade for years so eliminating them from my training diet and using fats as a fueling source is something that remains untested. Gone are the days where I thought a big bowl of oatmeal is the perfect breakfast. Instead, I've been having coffee with heavy cream for breakfast every morning and then doing my workout. I stop eating around 6:00 the night before so I'm basically in somewhat of a fasted state by the time I lace on my running shoes. I'll drink the coffee, get the caffeine and fat from the cream in my system and then hit the road. As long as I keep my heart rate low and in Zone 2, I feel pretty good. The concept behind the fat fueling protocol is to not introduce sugars to the diet prior to the workout. Instead, you introduce fat into your blood stream which the body uses. Once those fats are depleted, the body then taps into the normal fat reserves that you carry in the form of body fat. This is key to going long. It takes some time for the body to become fat adapted so I'm going to follow this protocol for a while and see what happens. I'm no expert here and will rely on trial and error. I'm hoping that at the end of this exercise, I'll have lot a few pounds of unwanted body fat and increase my exercise efficiency at the same time. I do miss those nice big bowls of pasta and rice though…
Workouts have been going well. I've been trying to lift weights a few times a week but frankly, time is a little scarce for me. 3 kids at home is a total time suck and by the time they're all in bed, I'm exhausted. I do run in the mornings almost every day and generally spend at least an hour doing so. I'll go long on some days and stretch it out to 90 minutes once in a while. Small steps = big gains. I don't want to injure myself by pushing too hard and running with bad form. I've been sweating buckets a lot these days and it sure feels good.
This morning, I decided to do a little brick workout so I hopped on the bike trainer and rode for about an hour. Instead of just plodding along, I decided to break it up a little by using a Tabata timer which breaks the workout up into sections (high intensity followed by low intensity rest periods). You can find tabata timers for your iPhone or Android device. I decided to spend $2 and buy one for my iPhone. It's called Tabata Pro and the interface looks like this:
This is how I set up this morning's workout. What I did was set up a 10 minute warm up or "prepare" period. Then, I launched into 6 cycles of 8 minute workouts at intensity (for me that would be around 140 bpm) followed by 2 minutes of rest or easy pace. Then, it starts over again with another 8 minutes, followed by 2 minutes etc, etc. Total time for this workout from end to end is around 70 minutes. I like using the timer because it breaks things up and keeps it interesting. You can also use the timer for running, burpees, jump rope, etc. After I finished my bike session, I hit the treadmill for an easy run for about 10 minutes. That's it for today! Done!